Our Mission
Our founder, Peter Young, and his wife Rose believed in the importance of generosity towards others and their community. With gratitude as our fundamental motivation, the Peter Young Foundation, the Peterson Group Foundation and the Peterson team contribute to the well-being of our diverse community—for today, and the future. We support charitable organizations and programs that advance healthcare, alleviate poverty and enhance childhood development.
Community Initiatives
We are committed to understanding the needs of our community, to raising awareness for important issues, and to supporting initiatives that make a meaningful difference. We encourage our team members to volunteer in their community, and support them with paid time off to do so. They also have the opportunity to give back to organizations that they have a personal connection to through our employee-directed giving program, where we make a financial donation on their behalf.
We are proud to share stories about our community initiatives and the good work of our partners.
Peterson Holiday Food Drive & Matching Campaign
Throughout the month of December, we partnered with our local community including tenants and residents of our commercial and residential buildings for a holiday food drive and matching campaign up to $10,000 in support of the Richmond Food Bank.
Collectively, the community raised over $16,000 through cash donations – an amazing 33% increase from last year's donation collection! With Peterson's matching commitment of up to $10,000, this means a collective donation of $26,000 for the food bank and our local neighbours in need, as well as seven very large boxes of food donations that the food bank will distribute to their over 2,200 clients.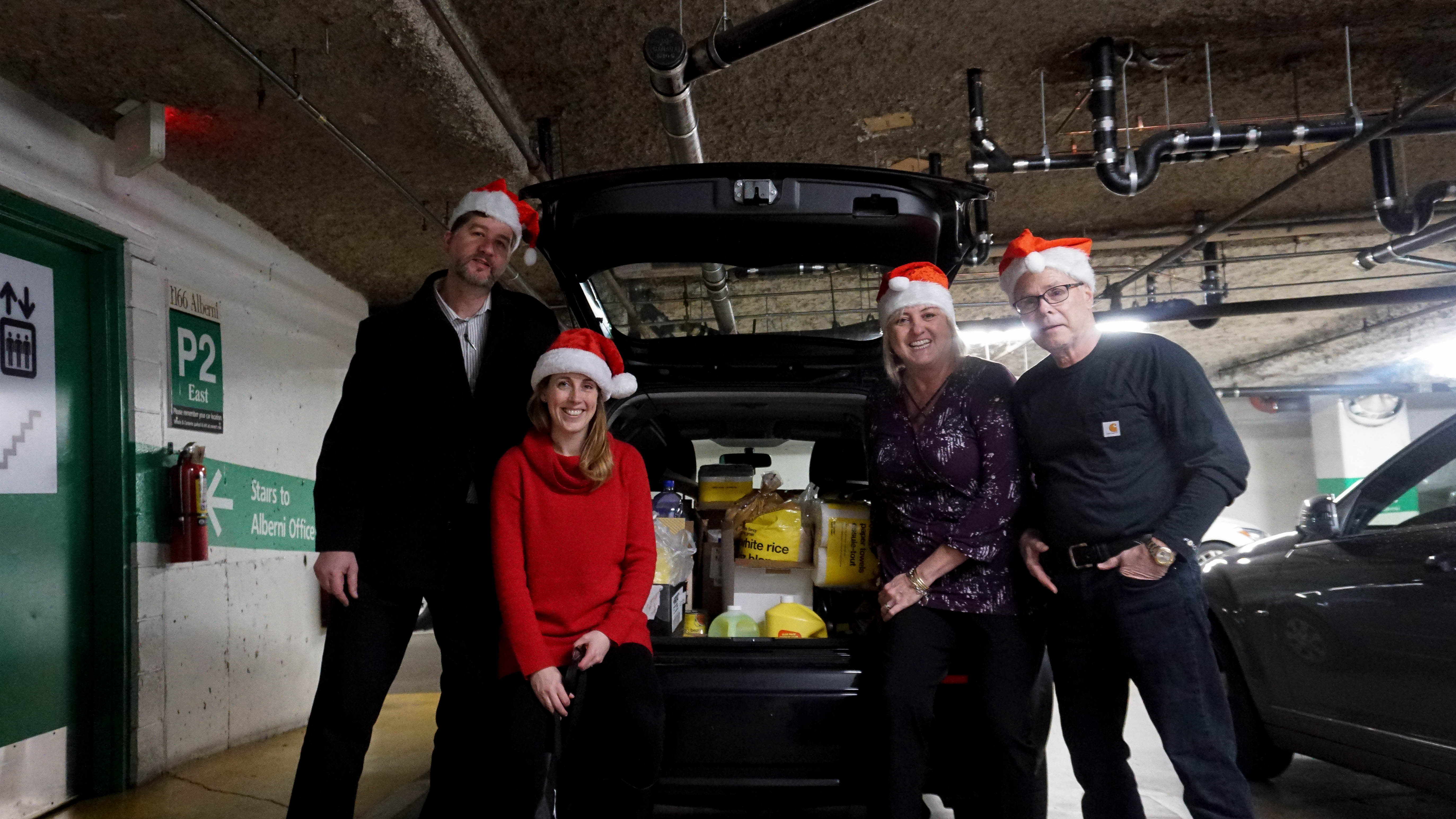 Tis the Season…for Christmas Hampers
Now in our seventh year, six of Santa's elves delivered Christmas hampers to the two very grateful local families in need of a little extra help this holiday season.
Each family received enough groceries to last well beyond Christmas as well as some new clothing items for each family member and a special personalized gift.  Receiving the names of the families in need from a local school, we are happy to share in the spirit in the season helping to put some extra food on the table and special gifts under the tree for these two families. Happy Holidays!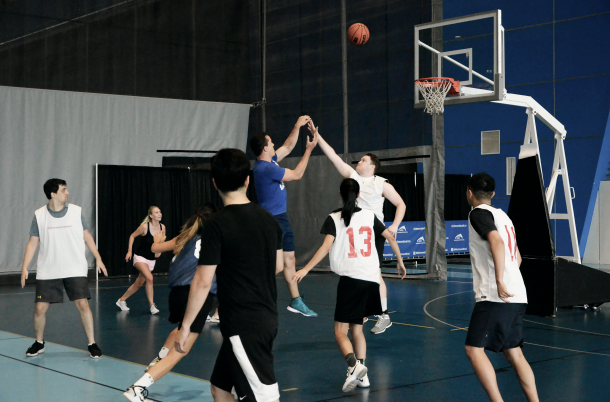 Employee Directed Giving Program: Chris Jackson, Hoop-Law Charity Basketball Tournament
The Hoop-Law Charity Basketball Tournament is an annual one-day fundraising event jointly organized by the Vancouver legal community and UBC law students with fundraising efforts going towards helping children in need who are living in the local community. 
Chris Jackson, our General Counsel, is a long-time organizer, volunteer, fundraiser and participant of the Hoop-Law event.  Chris has helped organize the tournament since 2007 and is a former President of the Hooplaw Society which runs the tournament.  On September 8th at the Richmond Oval, over 250 lawyers from more than 25 law firms along with dozens of law students gathered to participate in the tournament raising over $80,000 for the recipient charities from the generous contributions of the Vancouver legal and business communities.  Through our Employee Directed Giving Program, supporting Chris's volunteer efforts and the good work of Hoop-Law participants and organizers, we were happy to make a donation to the 2018 Hoop-Law designated recipient charities: Night Hoops, Aboriginal HIPPY, and the Children's Hearing and Speech Centre of BC.  Congratulations to the Hoop Law organizers and participants on a very successful fundraising event supporting the local community.
Children's Wish Heroes Challenge (September 2018)
The Children's Wish Heroes Challenge is a team challenge event that brings together wish supporters and wish children.
Each team is tasked with raising $10,000, the average cost of a wish and on challenge day, teams come together to celebrate fundraising efforts and to compete in challenges designed to test team spirit, mental agility, and physical ability. Team Peterson, aka Eli's Super Mario All-Stars, joined our wish kid Eli, and his family, for the Heroes Challenge event and had a truly memorable and inspiring afternoon competing against the 14 other teams on event day and raising a collective $180k for Children's Wish!  Challenges including conquering a bouncy castle, a cookie eating competition and a dance off.  Team Eli  also managed to come away victorious earning the title of "Best Dressed Team".  We'd like to  send a very heartfelt thank you to the incredible generosity of everyone who joined with us to help grant our amazing wish kid Eli, his most heartfelt wish, a trip to Disney World with his family, and to the Children's Wish Foundation for the inspiring work that they do granting wishes to Canadian children between the ages of 3 and 17 who are diagnosed with a life-threatening illness.
The Children's Wish Foundation (September 2018)
The Children's Wish Foundation works with communities across the country to provide children with life threatening illnesses the opportunity to realize their most heartfelt wish. 
In July, Peterson joined the Heroes Challenge by inviting our partners, friends and family, to join us in raising $10k by Sept 28 to grant our wish child, 10 year old Eli, with his most heartfelt wish – a trip with his family to Disney World.  Eli has been battling ALL Hypodiploid Leukemia for just over one year and underwent chemotherapy at BC Children's Hospital.  His prognosis is good and in celebration of his strength, courage and resilience, 6 teams in our office participated in fundraising challenges and together with our local community, we reached our goal of $10k to grant Eli's wish!  On September 28, a team of 12 from Peterson will join Eli for the Heroes Challenge event.  Thank you to everyone who partnered with us and for your incredible generosity in support of this heartwarming initiative!!
An Afternoon At Dress for Success (June 2018)
Dress for Success (DFS) is a community empowering women into the workforce by providing them with professional attire, career services, and skills development programs.
We packed up the eight bags of donated clothing collected from our in-office clothing drive and dropped them off at the DFS office to kick off an afternoon of volunteering. Natalia, our Director, People & Culture, at Peterson and an active volunteer with DFS for the last eight years, also presented DFS with a donation from Peterson made possible through our employee directed giving program. It was a very rewarding and fun way to spend an afternoon with co-workers doing a small, yet meaningful, part in helping DFS offer long-lasting solutions that enable women to break the cycle of poverty.
Sunshine and Playground Fun to End the School Year (June 2018)
For our second year now, Peterson has partnered with a local inner school to run a reading buddy program where Peterson volunteers spend an hour each week reading with student in a grade 4/5 class as a way to give back to our local community, and help create a positive reading experience for the students.
Our dedicated readers arrive each week with a special book to read and that is left in the classroom for all to enjoy.
Our reading buddies accompanied the students on an end of the year class trip to Cates Park in North Vancouver for a fun filled day at the park complete with a special catered lunch. We hope the students and teachers enjoy a wonderful summer and look forward to returning to the school to continue the reading program in the fall.
A Morning Paddle to Wellness, St. Paul's Foundation (June 2018)
The Paddle to Wellness fund at St. Paul's Hospital Foundation encourages kidney disease patients to use exercise to improve both their physical and emotional health.
As a sponsor of the 02P dragon boat team that Paddle to Wellness supports, Peterson was honoured to "dot the eye of the dragon", a symbolic activity in bringing the dragon to life, for the team's new boat in preparation for the team's participation at the Penang, Malaysia Dragon Boat Festival later this year. Following the finishing touches on the new boat, we joined the team for a paddle in False Creek.  Thank you to the O2P dragon boat team and St. Paul's Hospital Foundation for including us in such a memorable and inspirational paddle on the water!
A Pie-In-The-Face for BC Children's Hospital Jeans Day! (May 2018)
BC Children's Hospital Foundation's Jeans Day is an annual, province-wide fundraiser that raises funds to help meet the hospital's urgent needs like innovative research, urgently-needed equipment and vital programs.
BC Children's Hospital Foundation's Jeans Day is an annual, province-wide fundraiser that raises funds to help meet the hospital's urgent needs like innovative research, urgently-needed equipment and vital programs.
In honour of Jeans Day, 21 Petersonites gathered on teams for a friendly architectural masterpiece building competition competing for the honour to PIE co-workers in the face, all in the name of charity.  Our employee fundraising efforts raised an incredible $2,670 in support of Jeans Day and with Peterson's matching commitment, we collectively raised $5,340 in support of BC Children's Hospital Foundation.  A creative and tasty, albeit messy, way to come together to raise funds to help improve the health and the lives of the young people who are cared for by BC Children's Hospital every day.
BC Children's Hospital Foundation, For Children We Care Gala (March 2018)
Peterson was again honoured to be presenting sponsor of the 23rd annual BC Children's Hospital Foundation's For Children We Care gala.
Celebrated at the beginning of the Chinese New Year, the gala welcomed over 750 guests to the Vancouver Convention Centre and raised an incredible $3,371,688 in support of the Sunny Hill Centre for Children Enhancement Initiative, a project that will create and enhance a state-of-the-art environment for Sunny Hill's unique patient populations, children facing complex neurological and developmental conditions.
Peterson is honored to give back to our community in deep appreciation for the hospital's expertise, understanding and care, and in recognition of a special place that has likely touched all of our lives, through a loved one needing care at the hospital. We were once again humbled by the amazing generosity and support shown by guests, donors, sponsors, and volunteers in support of pediatric health care in our province.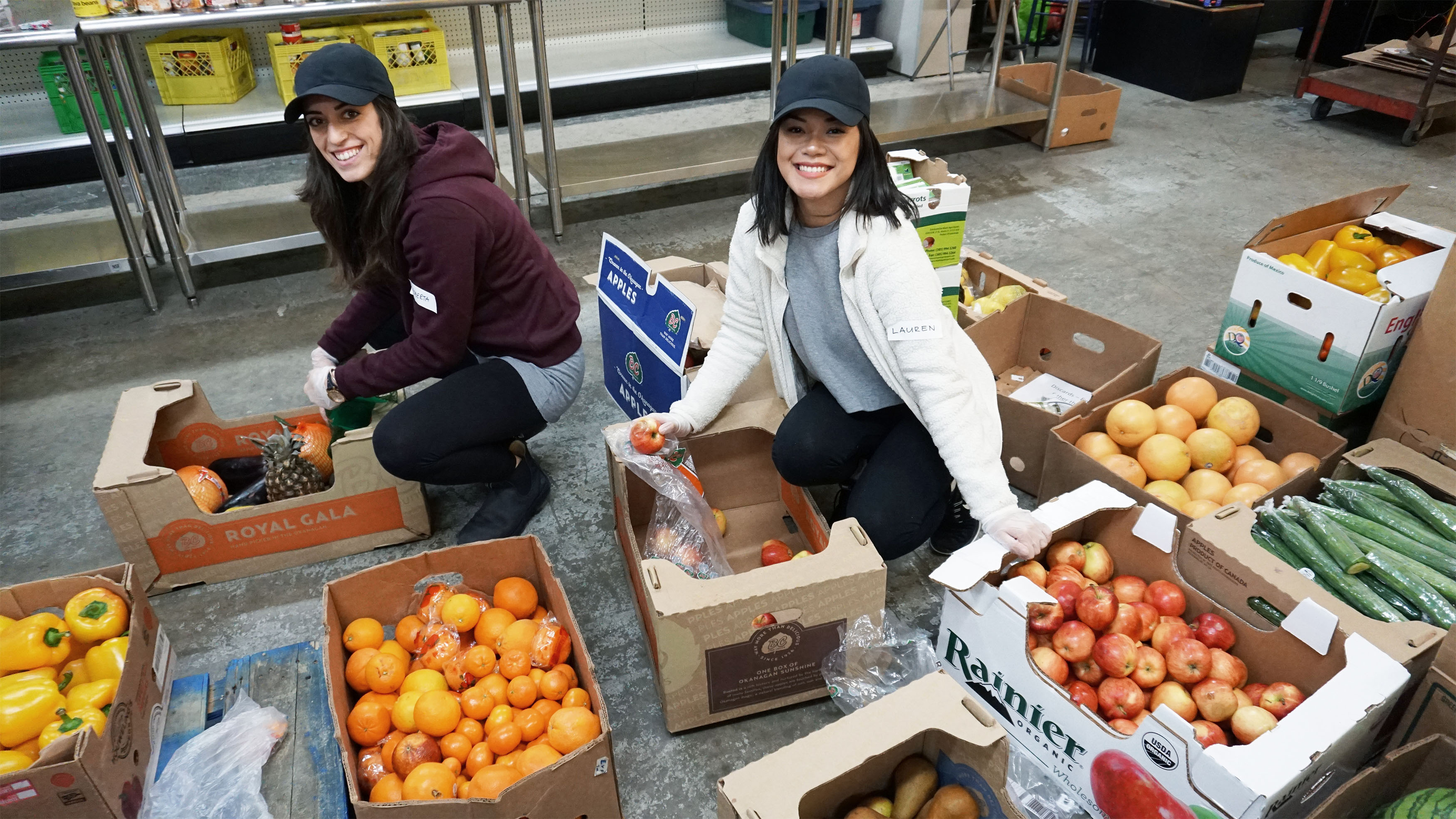 Helping our Neighbours in Need at the Richmond Food Bank (March 2018)
The Richmond Food Bank serves over 2,200 people on average every week providing nutritious grocery assistance through their grocery distributions, grocery parcels delivery service, breakfast and lunch programs in seven Richmond schools, and by supplying community partners with food for their programs.
We had the opportunity to lend a helping hand and support the good work of the Richmond Food Bank when our group of ten volunteers joined the staff and regular dedicated volunteers of the Food Bank and spent the morning sorting donated food items and stocking shelves in preparation for distribution the following week.
St. Paul's Hospital Foundation Peterson Electrophysiology Lab (March 2018)
In 2016, we celebrated Heart Awareness Month by hosting a special dinner that gave guests a rare opportunity to interact with leading cardiac specialists from Vancouver General and St. Paul's Hospitals.
At the event, we announced our support for the expansion and enhancement of cardiac care in Vancouver. Our gift was made in part to acknowledge the Yeung family's deep gratitude for the care that Peter Young, the founder of Peterson, received from Vancouver cardiologist, Dr. Andrew Ignaszewski.
In 2017, we attended the unveiling of a new electrophysiology lab at St. Paul's Hospital. The lab offers the most advanced ablation procedure, which can correct heart rhythm problems. The new equipment and technology will also reduce patient and staff exposure to radiation by over half.
Morning @ the Movies School Trip (February 2018)
Throughout the school year, Peterson volunteers spend an hour each week reading to a class of grade 4/5 students at a local inner city school through our reading buddy program.
Our readers had the pleasure of accompanying all 150+ of the students and teachers from the school on a Peterson-sponsored school trip to the movies (complete with popcorn).
All of the students were very excited about this school trip, and a few of them even ran up to our reading buddies when they arrived to personally say hello and give them high fives.  Chris, one of reading volunteers, shared, "It's so rewarding interacting with the kids.  They always seem so eager and so excited to see us when we arrive!"